About us
About FlightPrePrep
The idea for FlightPrePrep (FPP) came about when I was asked to do a flight to a military aerodrome in Thailand. As I wasn't anywhere near the office, I decided to get onto the internet and see what information I could find. There was so much out there that it was difficult finding the correct information. Once I'd got all the information I required, I decided to organise my links in such a way that the info that was available out there became more logically accessible. This same format will now be used in FPP.
We're building this site mostly for business aviation, whether you're a pilot or working in operations. The information is only made available through a link, which will be checked regularly to confirm that it's still active. To afford the development and growth of the site, the initial links that you see will be "sponsored". At a later stage, non-sponsored links will be available a click further along as we find that all the information we find should be made available to enable the user to find what he or she is looking for.
If you're interested in adding and /or sponsoring your link, please go to our contact form or Contact / Submit a link. You need to register first before you can add a link.
The way the site works is as follows:
On the home page you'll find a World Map and a Directory with links to various Aviation related internet sites. Whenever a Country has been added to our site, you will be able to reach the Country Page by clicking the Country on the World Map or by selecting it from the dropdown box.
On the Country Page you'll find a country map. Whenever an Airport Page has been added to this site, a pin will appear on the Country Map. These airports are accessible either by clicking on the Airport Pin or by selecting it from the dropdown box. The Airport names are the same as used by Jeppesen.
On the Aiport Page you'll find a map of the vicinity of the Airport. Here you may also find the location of various sponsored links, such as FBO's, etc.
Please note that we cannot guarantee the information on the sites linked to FPP. This data is only informative and for the actual flight planning you need to use the certified data only!
About Me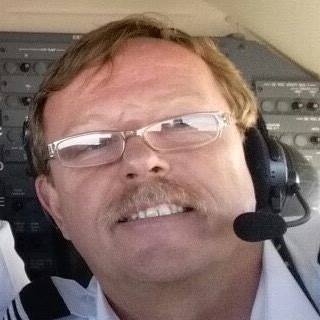 My aviation career started with the Dutch Airforce in 1980 where I flew helicopters for 8 years. Thereafter I joined an Airline where I flew larger jets in a charter and freight operation. Since 2000 I've been involved in business aviation flying various business jets in VIP/VVIP operations and held various management positions.
If you have any suggestions that could help us improve this site please don't hesitate to contact me with your suggestions using Report an issue
Regards,
Co van der Meer